The Kelley Group's North American Speaking Tour
RETURN
During the pandemic, clients and prospects experienced significant losses. Having dealt with volatile markets and lengthy quarantines has changed the way they communicate with others, and more importantly, how they communicate with their financial advisors. They're craving "authentic communication."
In Fall 2022, The Kelley Group will launch its North American tour, providing advisors throughout the U.S. and Canada an opportunity to learn the unique and powerful approach to "authentic" communication. This one-of-a-kind approach is specifically designed to create business development opportunities with people advisors already know, have connections to or can be introduced to. It's applicable to every communication medium, including: email, texts, podcasts, social media, or video conference as well as face-to-face and phone meetings, webinars or seminars.
Don't miss this opportunity to have Sarano speak at your event or to benefit from The Kelley Group's North American Tour Authentic Communication speaking tour in your city.
"We've identified the missing marketing link –
Authentic Communication."
—Sarano Kelley
While advisors may have entered the pandemic with great verbal and non-verbal communication skills, their effectiveness over the past two years have diminished. No longer is a "shoot from the hip" approach appropriate nor is it effective. Unfortunately, most have never received advanced communication training, and nearly all fail to fully leverage and profit from the abundance of communication mediums available to them, e.g. face-to-face, email, text, social media, video conference, webinars and seminars, all of which are essential to the advisor's ability to expand their business.
To succeed in the highly competitive field of finance, advisors must adopt the new "hybrid" communication model and learn skills for communicating authentically, either virtually or face-to-face. Authentic communication is a unique and powerful approach for addressing any sensitive sales situation and for engaging and expanding relationships. It's about having those difficult conversations and knowing how to effectively communication. It's knowing how to professionally deliver a message and instantly building deep connections with clients and prospects
To help advisors excel in this evolved era of communication, the Kelley Group is launching a multi-city, North American tour. Each event will be customized for the specific skill level of the advisors and their firm's preferred communication mediums.
"As masters of authentic communication, advisors will develop an
almost instant rapport with prospects and strengthen relationships with clients."
—Brooke Kelley
The goal of the tour is to:
Help financial advisors professionally and effectively communication across a plethora of communication mediums.
Build a network of allies, including family, friends, social acquaintances and Centers of Influence (COIs), who are eager to refer them to prospects and additional networking opportunities.
Encourage advisors to return back to the office armed with the communication skills they need to succeed.
Advisors explore various obstacles they've faced and learn tactical solutions for addressing each of them.
To date, engagements have been confirmed by some of Wall Street's largest firms in the following cities:
As well as major events with audiences across Canada.
Join our open admission tour event held in beautiful Santa Monica, CA.
Thursday and Friday, October 20-21. During two-days of rigorous training and coaching, financial professionals will learn cutting-edge skills that will usher them into the new future of authentic communication.
To learn more about The Kelley Group's North American tour
For more than two decades, The Kelley Group has helped professionals reach their full potential and become masters of their lives in areas such as time management, communication, setting priorities and goals, and accountability. As developers of The Game Training and Coaching System and as authors of the best-selling book The Game: Win Your Life in 90 Days, co-founders Sarano and Brooke Kelley have impacted millions of lives through radio, television and print enabling professionals from all facets of the financial services industry alike to accomplish goals far beyond what they though possible and allowing them to reach a higher level of personal fulfillment in their lives.
Throughout the Pandemic, The Kelley Group has been at the forefront in helping professionals embrace the new and challenging environment. Their timely training programs have been featured on shows such as Good Morning America.
In spite of growing up in a gang-infested neighborhood, Sarano Kelley entered Vassar College at the age of 16. By age 23, he was working on Wall Street earning over $400,000 a year as a financial producer. A million-dollar producer before he was 30, Sarano went on to become a renowned Fortune 500 communication skills trainer and business development expert. Rated the #1 speaker in the financial services industry by the Securities Industry Association at the Wharton School of Business, he has also served as a media skills coach to the Whitehouse and has had several television shows produced about his landmark coaching process outlined in his book "The Game: Win Your Life in 90 Days."
Sarano has appeared on "Good Morning America" with his bestselling book which has been made into two television shows. In 2020, a landmark PBS documentary was produced about Sarano's work which was featured on CNN, CNBC and Fox Business.
Number #1 rated speaker, best-selling author, renowned top performance coach, White House media skills trainer, television personality Sarano Kelley is an industry icon.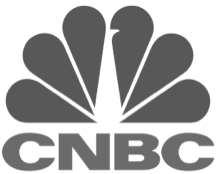 We look forward to seeing you there!