CENTERS OF INFLUENCE (COIs)
The Ultimate Business Development Hack
Are you tired of giving out referrals but getting few, if any, back?
Do you wish you had a large network of influential professionals who were actively referring you to top-quality opportunities?
What if there was a new, more efficient way to prospect that would have people calling and asking to do business with you?
In this unique presentation, you'll learn how to rapidly expand your business development opportunities by tapping into readily available resources – Centers of Influence (COIs). Using The Kelley Group's unique relationship methodology, you'll learn highly refined networking and communication skills to help you identify and maximize the best COI relationships. You'll also learn how to ensure current COI relationships are reciprocal and how to move these relationships to a level that will generate more client acquisition opportunities.
When implementing this unique process and deepening relationships with COIs, referrals will multiply substantially and additional joint-venture opportunities will become available to you. This revolutionary approach, powerfully delivered in an interactive presentation, provides strategies that can immediately be integrated into your daily activities.
Featured in Every Presentation
The Kelley Group's information-packed presentations provide proven strategies that can be immediately implemented to help professionals at all levels climb the success ladder. Roleplay and Q&A are included to ensure concepts taught can be instantly integrated into an advisor's daily practice. Additionally, worksheets and supplemental materials are provided to encourage ongoing execution of learned strategies.
Unsure of the hard returns on coaching and training? See the results of this 2021 study on Client Acquisition Results.
Sarano Kelley is the "trainer of choice" for some of Wall Street's largest firms and was rated the #1 speaker by the Securities Industry Association at Wharton School of Business.
The COI process is outlined in Sarano and Brooke Kelley's landmark book "Reversing the Deal Flow: The Secret to Prospects Calling You to Become Clients" and was featured in a documentary aired on PBS and shared on Fox Business Channel, CNN and CNBC. In a recent study, participants using this process experienced an average increase of 329% in the number of introductions to new prospects they received. In addition, their new business increased by 289%, and assets by an impressive 198%.
Sarano and his business partner, Brooke Kelley, are co-authors of the best-selling books "The Game: Win Your Life in 90 Days" and "The Recruiting Conundrum." The latter is the industry's only book on how to recruit top talent for your firm.
Sarano has appeared on "Good Morning America" with his bestselling book which has been made into two television shows. In 2020, a landmark PBS documentary was produced about Sarano's work which was featured on CNN, CNBC and Fox Business.
Number #1 rated speaker, best-selling author, renowned top performance coach, White House media skills trainer, television personality Sarano Kelley is an industry icon.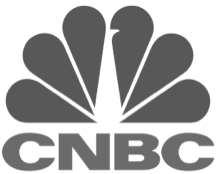 SCHEDULE A CALL TO LEARN MORE