TAKING BUSINESS FROM THE COMPETITION … ETHICALLY
Rising Above the Competition to Become the "Advisor of Choice"
Are you frustrated when prospects say they're happy with their current advisor, yet you know you could do a better job for them?
Are prospects unaware of the poor service they are receiving from your competition? 
Are you unsure of what to say because you don't want to come across as badmouthing a prospect's current advisor?
In the current environment, many of your competitors are often complacent and acutely absent when it comes to client communication. This creates a tremendous opportunity for you to get your foot in the door. Yet how can you ethically take a client from another advisor without somehow creating ill will or seeming desperate?
In this one-of-a-kind session, we'll explore proven strategies for approaching clients of the competitor. You'll learn how to prudently engage the prospect in an ethical conversation about their current advisor/client relationship that will erode the position of the other advisor. Using eight critical questions, you'll uncover the things a prospect values and determine what they aren't receiving from their current advisor. Using a well-thought-out plan, you'll soon have prospects casting aside their mediocre advisors in favor of you.
Featured in Every Presentation
The Kelley Group's information-packed presentations provide proven strategies that can be immediately implemented to help professionals at all levels climb the success ladder. Roleplay and Q&A are included to ensure concepts taught can be instantly integrated into an advisor's daily practice. Additionally, worksheets and supplemental materials are provided to encourage ongoing execution of learned strategies.
Unsure of the hard returns on coaching and training? See the results of this 2021 study on Client Acquisition Results.
Sarano Kelley is the "trainer of choice" for some of Wall Street's largest firms and was rated the #1 speaker by the Securities Industry Association at Wharton School of Business.
After two decades of research and hands-on experience, his well-defined system for Taking Business from the Competition… Ethically is one of 34 marketing and communications strategies featured in the landmark book "Reversing the Deal Flow: The Secret to Prospects Calling You to Become Clients."
In a recent study to gauge the effectiveness of the Reversing the Deal Flow process on an advisors ability to increase referrals, participants, on average, experienced a 329% increase in introductions to new prospects and a 198% increase in assets received.
Sarano has appeared on "Good Morning America" with his bestselling book which has been made into two television shows. In 2020, a landmark PBS documentary was produced about Sarano's work which was featured on CNN, CNBC and Fox Business.
Number #1 rated speaker, best-selling author, renowned top performance coach, White House media skills trainer, television personality Sarano Kelley is an industry icon.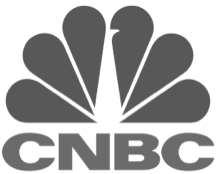 SCHEDULE A CALL TO LEARN MORE