PROSPECTING YOUR NATURAL MARKETS
Turning Family, Friends and Social Acquaintances into Clients … Comfortably
Do you feel awkward speaking to family, friends or even social acquaintances about doing business with you, despite knowing how much you can help them?
Do you fail to see prospects that are right under your nose?
Do you have lots of social connections, yet you feel uncomfortable leveraging them as networking advocates and shy away from converting them into clients?
Often, advisors hesitate to call on their readily available network of friends, family and social acquaintances, fearing they'll be perceived as "that guy," the person everyone avoids because they're always trying to sell something to someone. Instead of being successful with people they do know, they spend countless hours cold calling, approaching strangers and offering seminars that never produce the results they are seeking.
Now there's a new game in town, and it's about to change your prospecting process forever. In this presentation, you'll learn unique step-by-step methodologies that include highly effective and relatively unknown skills created by The Kelley Group called "authentic communication." Far from the typical "salesy" approach, this methodology allows you to comfortably communicate with the people closest to you and gives them a compelling reason to want to work with you.
This secret approach and its success are unlike any you've experienced in previous trainings. It can make a substantial difference in your prospecting efforts and will finally produce the results you are seeking.
Featured in Every Presentation
The Kelley Group's information-packed presentations provide proven strategies that can be immediately implemented to help professionals at all levels climb the success ladder. Roleplay and Q&A are included to ensure concepts taught can be instantly integrated into an advisor's daily practice. Additionally, worksheets and supplemental materials are provided to encourage ongoing execution of learned strategies.
Unsure of the hard returns on coaching and training? See the results of this 2021 study on Client Acquisition Results.
Sarano Kelley is the "trainer of choice" for some of Wall Street's largest firms and was rated the #1 speaker by the Securities Industry Association at Wharton School of Business.
After two decades of research and hands-on experience, his well-defined system for Prospecting Your Natural Markets is one of 34 marketing and communications strategies featured in the landmark book "Reversing the Deal Flow: The Secret to Prospects Calling You to Become Clients."
A recent study to gauge the effectiveness of the Reversing the Deal Flow process on an advisor's ability to increase referrals found that participants, on average, experienced a 329% increase in introductions to new prospects and a 198% increase in assets received.
Sarano has appeared on "Good Morning America" with his bestselling book which has been made into two television shows. In 2020, a landmark PBS documentary was produced about Sarano's work which was featured on CNN, CNBC and Fox Business.
Number #1 rated speaker, best-selling author, renowned top performance coach, White House media skills trainer, television personality Sarano Kelley is an industry icon.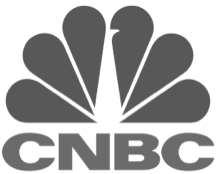 SCHEDULE A CALL TO LEARN MORE