Turning Awkward Sales Situations into Winning Conversations
Do you feel awkward starting conversations with strangers?
Do you find it even more awkward talking to people you know about what you do?
Do you find your Centers of Influence (COIs) or affiliate relationships are totally one-sided and feel uncomfortable addressing this issue with them?
Find New Confidence
Authentic Communication is all about learning the required skills for addressing these issues in a confident and professional manner. You'll learn proven strategies to uncover the conscious and unconscious motivations that drive a person's decision-making and response process. In addition, you'll learn how to overcome their objections and address their concerns.
This proven approach provides the tools to help you in your prospecting and networking efforts. As you learn to communicate more powerfully, you'll create bonds that lead to long-lasting and productive relationships.
Featured in Every Presentation
The Kelley Group's information-packed presentations provide proven strategies that can be immediately implemented to help professionals at all levels climb the success ladder. Roleplay and Q&A are included to ensure concepts taught can be instantly integrated into an advisor's daily practice. Additionally, worksheets and supplemental materials are provided to encourage ongoing execution of learned strategies.
Unsure of the hard returns on coaching and training? See the results of this 2021 study on Client Acquisition Results.
Rated the #1 speaker by the Securities Industry Association at Wharton School of Business, Sarano Kelley is the "trainer of choice" for some of Wall Street's largest firms. A renowned top-performance coach and communication-skills trainer, he was a media skills coach for the White House.
Sarano and his business partner, Brooke Kelley, are co-authors of the best-selling book "The Game: Win Your Life in 90 Days" as well as the landmark book "Reversing the Deal Flow." Both books are the basis of his successful speaking and coaching programs.
Sarano has appeared on "Good Morning America" with his bestselling book which has been made into two television shows. In 2020, a landmark PBS documentary was produced about Sarano's work which was featured on CNN, CNBC and Fox Business.
Number #1 rated speaker, best-selling author, renowned top performance coach, White House media skills trainer, television personality Sarano Kelley is an industry icon.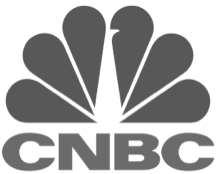 SCHEDULE A CALL TO LEARN MORE