The Secret to Having Prospects Asking You to Become Clients
Has prospecting become a tiresome and unproductive activity for you?
Wouldn't it be easier if prospects were coming to your door asking to do business with you?
Do you wish there were easier ways to reach out to prospects who fit your ideal client profile?
In this action-packed, top-rated presentation you'll learn all you need to know about Reversing the Deal Flow. You'll discover how to grow your practice by creating a consistent inflow of high-quality referrals from a variety of sources and learn how to become the dominant resource for clients.
As you confront and analyze the strengths and weaknesses in your current marketing strategy, we'll provide you with the essential communication skills for effectively delivering your message to clients, prospects and brand ambassadors. By tapping into previously unused resources, you'll soon be provided with a multitude of high-quality referrals and introductions.
As you leapfrog far beyond your competition, you'll soon become "advisor of choice" for your target market.
Featured in Every Presentation
The Kelley Group's information-packed presentations provide proven strategies that can be immediately implemented to help professionals at all levels climb the success ladder. Roleplay and Q&A are included to ensure concepts taught can be instantly integrated into an advisor's daily practice. Additionally, worksheets and supplemental materials are provided to encourage ongoing execution of learned strategies.
Unsure of the hard returns on coaching and training? See the results of this 2021 study on Client Acquisition Results.
After two decades of research and hands-on experience, Sarano and his business partner, Brooke Kelley, created the Reversing the Deal Flow system, which is featured in the landmark book "Reversing the Deal Flow: The Secret to Prospects Calling You to Become Clients." It's also the basis for his highly successful training and coaching program by the same name.
The system includes 34 marketing and communications strategies, which, when used as the basis for a recent study, increased referrals to participants by 329%, on average, and assets received by 198%.
Sarano Kelley is the "trainer of choice" for some of Wall Street's largest firms and was rated the #1 speaker by the Securities Industry Association at Wharton School of Business.
Sarano has appeared on "Good Morning America" with his bestselling book which has been made into two television shows. In 2020, a landmark PBS documentary was produced about Sarano's work which was featured on CNN, CNBC and Fox Business.
Number #1 rated speaker, best-selling author, renowned top performance coach, White House media skills trainer, television personality Sarano Kelley is an industry icon.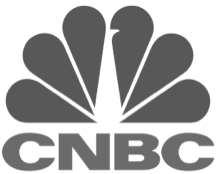 SCHEDULE A CALL TO LEARN MORE