Double Your Productivity in 90 Days
Are the demands at home and at work pulling you every which way?
At the end of each day, are you wondering what you've actually accomplished?
Are you envious of others who seem to have it all together?
The Game uses a well-defined system for breaking old habits and making new ones–in both personal and professional areas of life. It incorporates a unique system of accountability and statistical tracking designed to help you stay on track to reach your goals and objectives.
As a player of The Game, you'll learn a more consistent approach to business development as well as how to focus on personal issues that affect you and your loved ones. In the end, you'll have created balance in your personal and professional life, leading to better performance overall.
No more "I don't have the time" or "Something came up." Instead, you'll find playing The Game provides the playbook and motivation to propel you to heights you previously thought unobtainable.
Featured in Every Presentation
The Kelley Group's information-packed presentations provide proven strategies that can be immediately implemented to help professionals at all levels climb the success ladder. Roleplay and Q&A are included to ensure concepts taught can be instantly integrated into an advisor's daily practice. Additionally, worksheets and supplemental materials are provided to encourage ongoing execution of learned strategies.
Unsure of the hard returns on coaching and training? See the results of this 2021 study on Client Acquisition Results.
Sarano and his business partner, Brooke Kelley, are co-authors of the best-selling book "The Game: Win Your Life in 90 Days." The book has been the subject of a documentary aired on PBS and shared on Fox Business Channel, CNN and CNBC, and is the basis for his popular coaching and training program by the same name.
Listed as the "trainer of choice" for some of Wall Street's largest firms, Sarano has been rated the #1 speaker by the Securities Industry Association at Wharton School of Business. A renowned top-performance coach and communication-skills trainer, he was formerly a media-skills coach for the White House.
Sarano and Brooke Kelley also are co-authors of the landmark books "Reversing the Deal Flow" and "The Recruiting Conundrum."  The latter is the financial services industry's only book on how to recruit top talent.
Sarano has appeared on "Good Morning America" with his bestselling book which has been made into two television shows. In 2020, a landmark PBS documentary was produced about Sarano's work which was featured on CNN, CNBC and Fox Business.
Number #1 rated speaker, best-selling author, renowned top performance coach, White House media skills trainer, television personality Sarano Kelley is an industry icon.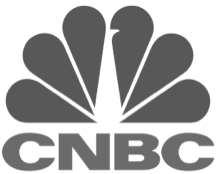 SCHEDULE A CALL TO LEARN MORE