As a manager, you're responsible for a variety of business-building activities, one of which is recruiting advisors, agents or reps to your firm. Unfortunately, many managers have never been officially trained to do this, yet failure to recruit new blood to your firm may put your job at risk!
Watch this video to learn more about The Kelley Group
Have your recruiting efforts been hampered because of limited face-to-face meetings with prospects?
With your busy schedule, have your recruiting efforts fallen to the bottom of the priority list?
Are you ready to adopt a new approach to recruiting that will ensure your pipeline is consistently filled with viable candidates?
The Kelley Group's Recruiting for Managers program provides the essential tools and techniques needed to help you excel at recruiting top professionals.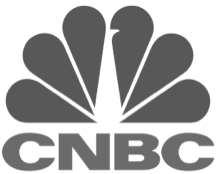 The
five key elements

of the program
Controlling your time – Learn how to fit recruiting into your busy schedule and know why it's important to do this.
A systematic and disciplined approach – No longer will recruiting be a haphazard activity but instead a finely orchestrated effort that will achieve results you never thought possible.
Creating a compelling message – Discover how to deliver a message that will stand out from the flood of communications advisors are drowning in.
Overcoming objections – Learn how to identify an advisor's conscious and subconscious decision-making factors and then turn a "no" into a "maybe" and a "maybe" into a "yes."
Building a network of advocates – Identify and tap into readily available resources who will eagerly introduce you to viable prospects.
This successful recruiting process has been outlined in the industry's only book on recruiting, "The Recruiting Conundrum: A Consistent, Disciplined Approach to Attracting Top Talent," co-authored by Sarano and Brooke Kelley. Used as the basis for The Kelley Group's proprietary recruiting program, it provides a precise system for communicating with and recruiting top talent.
A 2021 study commissioned by a leading Wall Street firm revealed that managers participating in The Kelley Group's recruiting program increased the number of meetings they had with viable recruits (face-to-face and virtual) by 314% on average. Additionally, the number of referral advocates increased 802%. These numbers were significantly higher than those of other managers who did not participate in the study.
To download "The Impact of Coaching and Training on the Manager's Ability to Recruit Top Talents" study click here!
How Causative Teams Drive Business Development
Old Dogs, New Tricks: Training for Veteran Advisers Pays Off
SCHEDULE AN INTERVIEW NOW!