THE ART AND SCIENCE OF CLOSING THE SALE
An Advanced Approach to Making It Happen … Now!
Do you find yourself sometimes perplexed as to why business didn't close or why it's suddenly stalling?
Have you lost business, even when you thought it was a sure deal?
What if you had an almost-guaranteed approach to closing a deal?
Few advisors have a well-thought-out and systematic approach to successfully close business. In this presentation we'll explore the fine art of closing by examining the actual structure and the decisive steps you need to take to determine the appropriate moment to win the business. You'll learn the science of closing as well as communication techniques that produce results whether you're talking with a client, prospect or a COI.
You'll learn about the "Big 4 Communication Process" and the practical application of each. As you learn how to deal with objections – many of which you've probably heard over and over again – prospects will be comfortable engaging in an open exchange with you. Using the skills taught, you'll be able to reframe the way prospects relate to their own concerns or issues to aptly turn their "no" into a "maybe" and a "maybe" into a "yes."
This systematic approach examines dozens of factors that go into a closing. These factors are organized in a matrix that gives you, as the advisor, absolute certainty regarding what to do when, why and how.
Featured in Every Presentation
The Kelley Group's information-packed presentations provide proven strategies that can be immediately implemented to help professionals at all levels climb the success ladder. Roleplay and Q&A are included to ensure concepts taught can be instantly integrated into an advisor's daily practice. Additionally, worksheets and supplemental materials are provided to encourage ongoing execution of learned strategies.
Unsure of the hard returns on coaching and training? See the results of this 2021 study on Client Acquisition Results.
Sarano Kelley is the "trainer of choice" for some of Wall Street's largest firms and was rated the #1 speaker by the Securities Industry Association at Wharton School of Business.
Two decades of research and hands-on experience have led to Sarano's well-defined system for closing the deal, which is featured in the landmark book "Reversing the Deal Flow: The Secret to Prospects Calling You to Become Clients." This proven process has helped thousands of advisors significantly increase client acquisitions, leading to a substantial increase in revenues for them and their firms.
Sarano and his highly effective programs have been featured in television shows, a PBS documentary and various industry news publications.
Sarano has appeared on "Good Morning America" with his bestselling book which has been made into two television shows. In 2020, a landmark PBS documentary was produced about Sarano's work which was featured on CNN, CNBC and Fox Business.
Number #1 rated speaker, best-selling author, renowned top performance coach, White House media skills trainer, television personality Sarano Kelley is an industry icon.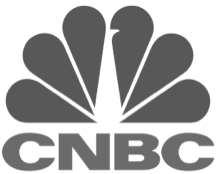 SCHEDULE A CALL TO LEARN MORE